Diving Services uses the Pierpoint P350 Flexitrac inspection camera system.
Benefits
Pan / Tilt / Zoom capabilities
Submersible to 330'
Traceable above ground / water
We have the ability to inspect pipes ranging from 2" to 102" in diameter.
In compliance with AWWA regulations, our systems are dedicated for potable water use only and will never be used in a sewer to avoid potential cross contamination.
Call us to today to discuss your project requirements.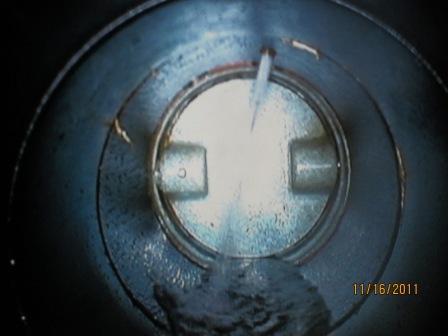 Photo of suspected leak in valve that upon inspection was determined to be a small air test port inadvertently left open. Port was easily closed by our diver the same day eliminating bypass and saving client significant cost.