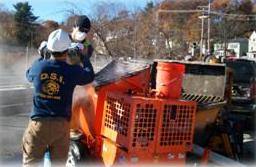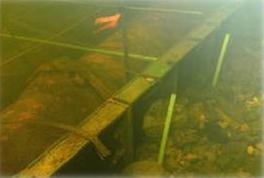 At DSI, we have the specialized knowledge and experience required to formulate, mix and deliver concrete or grout underwater. Custom blends of concrete with anti-washout and superplasticizers allow for maximum strength while minimizing segregation.
We own and operate specialized forms, mixers, pumps and placement systems dedicated to underwater concrete construction. Our crews have the experience to efficiently install reinforcing, form and deliver concrete in most any situation.
We provide a wide range of services including underwater excavation assistance and consultancy, preparation of cofferdams for concrete placement, cleaning of bonding surfaces such as walls and piles, addition of prefabricated in situ reinforcements, underwater anchor welding, placement of concrete control joints, positioning of braces/compartments, monitoring of underwater concrete placement, extraction of sludge and laitance, finishing of underwater concrete, water level control and much more.